EPTE System by Ionclinics
A certified device for the application of the EPTE percutaneous electrolysis technique.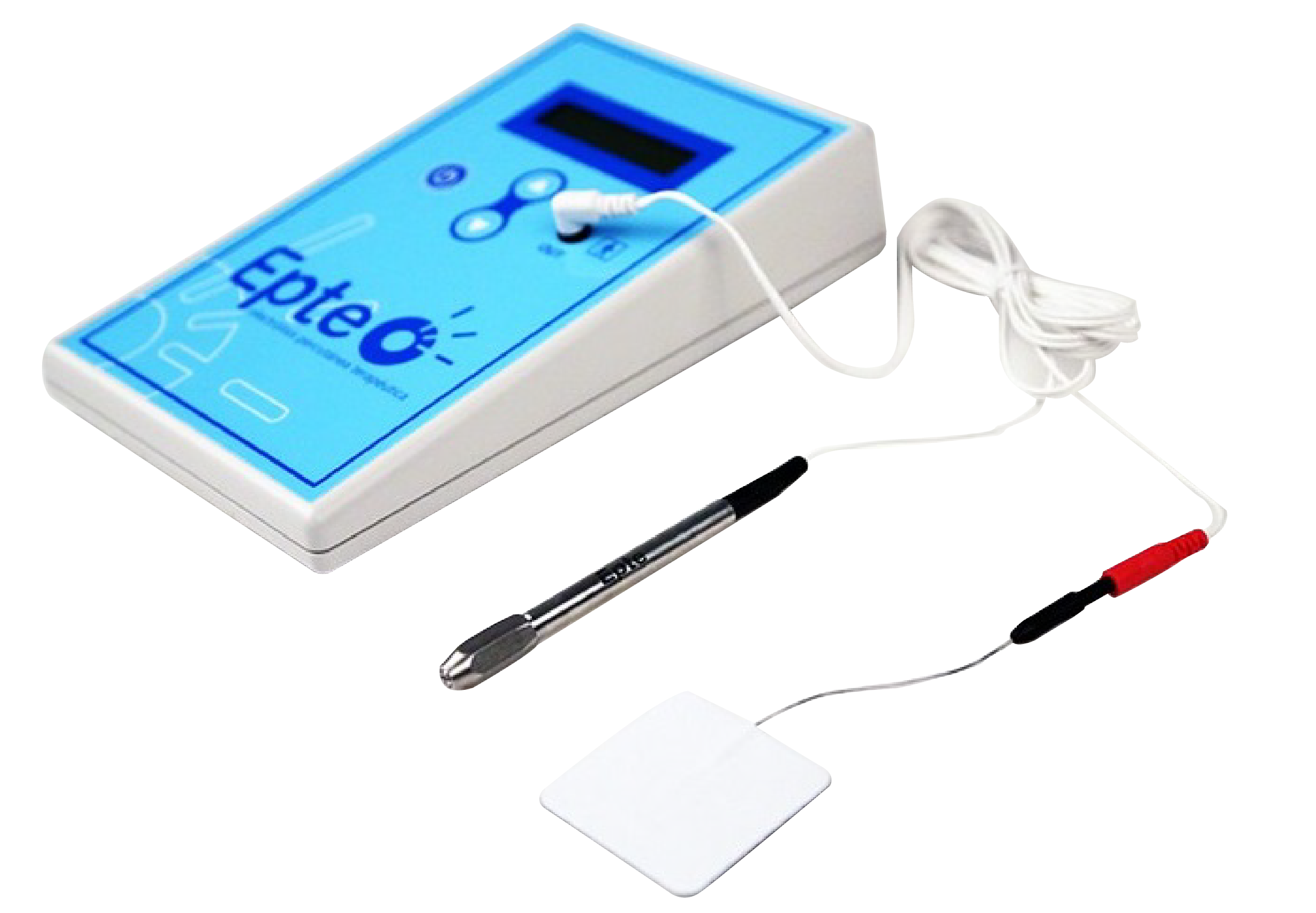 EPTE System by Ionclinics
The EPTE® System is a medical device that allows healthcare professionals to apply the invasive technique, percutaneous electrolysis, for the treatment of tendinopathies and fibril ruptures.
The EPTE® System device produces an electrical stimulus by applying galvanic current through a monopolar needle to the degenerated soft tissue, producing its decomposition and causing an inflammatory response necessary for the recovery of the patient's pathology.
Percutaneous electrolysis technique application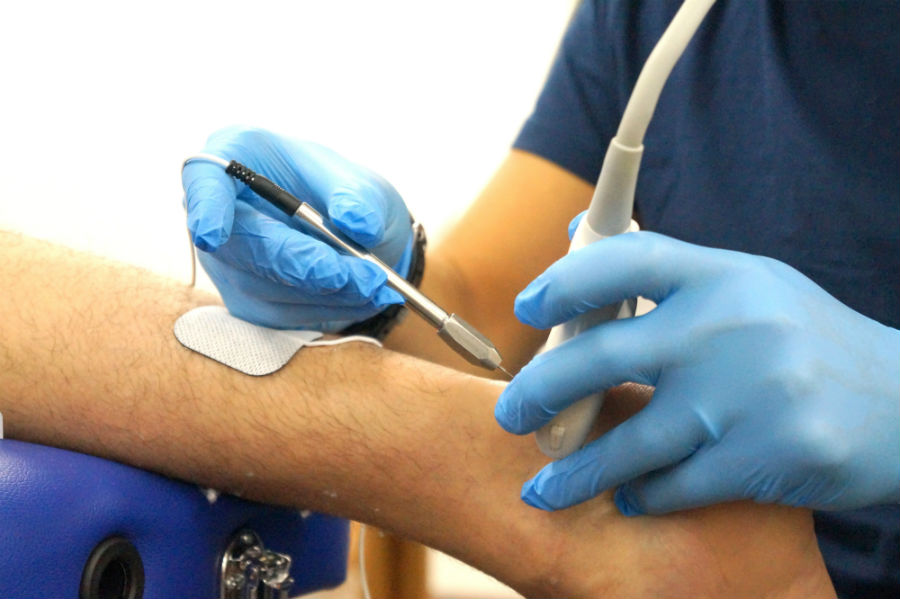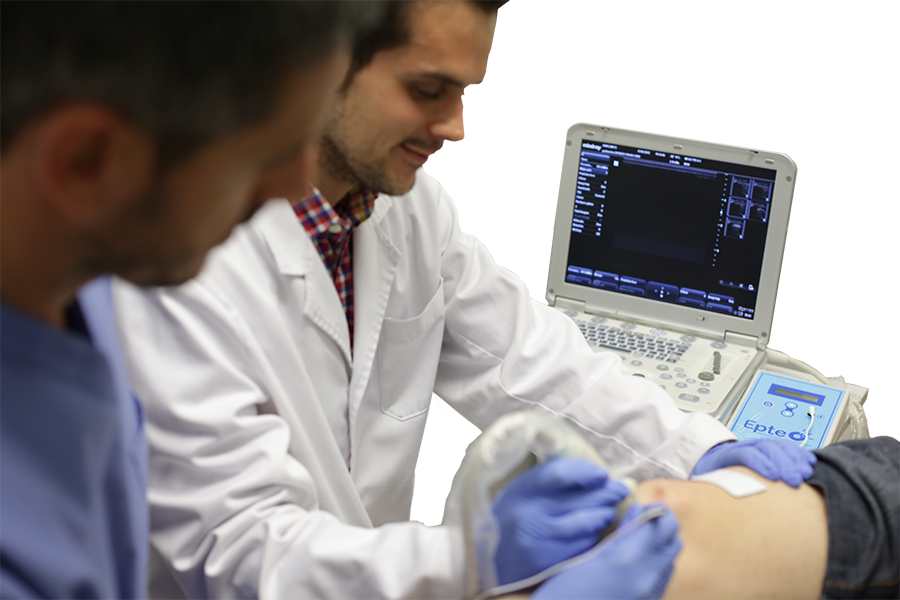 EPTE® Percutaneous Electrolysis technique is indicated for all types of patients, from professional athletes to workers or housewives. The high success rate of invasive physical therapy: with EPTE ®, thousands of patients have already regained their pain-free lives. EPTE® is the first percutaneous electrolysis equipment with a sanitary CE guarantee seal.
EPTE® Percutaneous Electrolysis technique consists of the application of microcurrents through an acupuncture needle. In this way, the health professional accesses the damaged soft tissue and thus induces its self-recovery. Therapeutic percutaneous electrolysis causes a physical reaction in the tendon. Thanks to its intensity regulator (μA/cm2) it generates a controlled inflammation, necessary for the recovery. Low-intensity currents only produce a slight itch in the patient. In 48 hours, mobility is regained and the pain generated by the injury is reduced.
Benefits of the EPTE Percutaneous Electrolysis technique
EPTE® activates the first phase of any regenerative process stalled in a tendinopathy. Through this process, the degenerated tissue is destroyed and it is provoked an inflammatory response phase, necessary for the entire regeneration process. It is the body itself that initiates its recovery, induced by the effect of therapeutic percutaneous electrolysis.
A device with all guarantees for health professionals
The EPTE® System has a European CE, a health certificate that guarantees compliance with regulations relating to Medical Devices, as well as demonstrating its safety and effectiveness.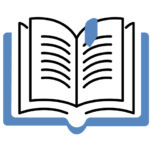 Warranty information with specifications, plans and user manual.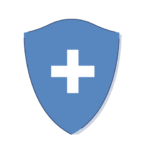 Equipment safety guarantee in accordance with applicable regulations.

Assurance of specification compliance and effectiveness with clinical evaluation and research for safety and compliance with product specifications.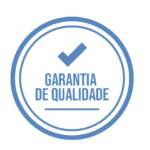 Medical device quality system. The company must implement a quality assurance system with the respective follow-up to ensure its correct implementation.