Ionclinics S.L. is a Spanish enterprise specialized in development, manufacturing and commercialisation of electromedical devices and health products. We are part of a multidisciplinary team. Our products are made under exhaustive quality controls, in order to guarantee their safeness and proper operation. EPTE® Percutaneous Electrolysis Therapy device has CE marking of Medical Devices.
Ionclinics S.L.philosophy is to create easy working products, with a correct size, smart design and using the newest technologies. Our Customer Support is direct, fast and effective. Ionclinics SL is compromised with our clients needing. Ionclinics S.L. is the owner of EPTE® Percutaneous Electrolysis Therapy, the device with micro-currents almost painless, the revolution in invasive phisiotherapy and treatment of tendon injuries.
Ionclinics: I + D + I
Ionclinics S.L. trust in continuous I+D+I. Investigation + Development + Innovation, to assure the perfect running of our devices. We have technical and professional engineers dedicated 24 hours to quick and efficient addition to the maintenance of health and electromedical equipment repairs.
Our customers include private individuals, multinational companies, public and private hospitals, doctors, physical therapists, veterinarians, rehabilitation clinics, gyms, insurances, sports medicine centers, football clubs, 3rd age centers, etc …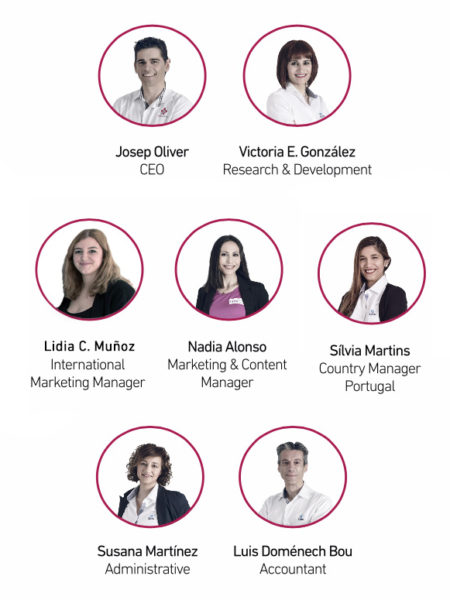 ENGINEERING
VICENTE ALEPUZ
ANTONIO CERVELLÓ
TEACHING AND RESEARCH
COORDINATOR
JAVIER HERRAIZ GARVIN
EPTE® TEACHING TEAM
SEBASTIÁN TRUYOLS DOMÍNGUEZ
DANIEL MARTÍN VERA
ALBERTO MUÑOZ FERNÁNDEZ
ÁLVARO FERNÁNDEZ ROLLE
FERNANDO MARTÍN RIVERA
JOSÉ CASAÑA GRANELL
JOAQUIN CALATAYUD